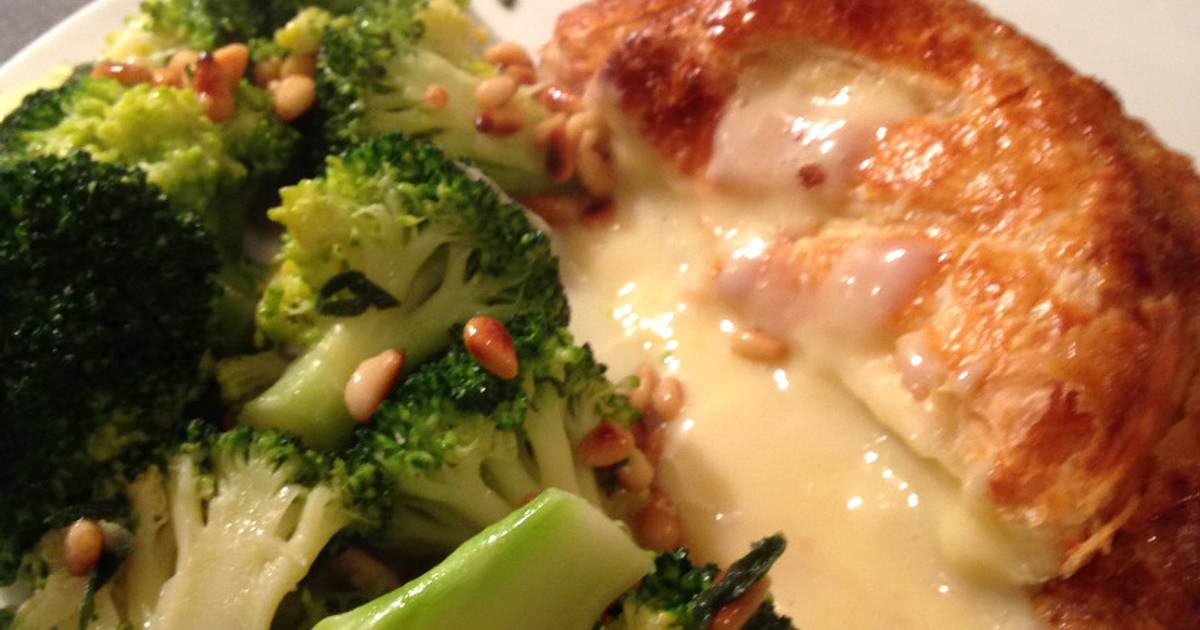 Baked Camembert in Puff Pastry with Broccoli and Sage Butter
It's easy to learn how to make christmas nut roast. christmas nut roast is one of my favorite menu.
How to make christmas nut roast easily?
In this recipe you will discover the simplest yet most flavourful way to make the christmas nut roast! Whether you're cooking for a small family dinner or a daytime potluck, follow these easy steps for some excellent bites!
Ingredients :
1 whole camembert
1 sheet ready rolled all-butter puff pastry
2 tbsp cranberry sauce or redcurrant jelly
1 beaten egg
1 head broccoli
butter
a few fresh sage leave, rolled and finely shredded
1 handful pine nuts, dry roasted
Step :
Take the camembert out of its wooden box and remove the paper, check to see if there is a sticker you need to remove from the bottom of the cheese too.
Check that the pastry sheet is large enough to enclose the cheese, and if it is cut it in half equally. Preheat the oven to 190°C/Gas 5.
Spoon some cranberry sauce on to one half of the pastry and then place the cheese on top. Brush the edges with beaten egg.
Put the other half of pastry over the top of the cheese and use a fork to press the sides together. Then use your fingers to create an edge, pushing the pieces of pastry tightly together so there are no gaps for the sauce or cheese to ooze out.
Brush beaten egg all over the camembert pie, this gives a lovely golden finish. You can also use milk if you don't want to waste an egg!
Place the camembert in the oven and bake for about 20–30 minutes until it is puffed up and golden. Allow to stand for 5 to 6 minutes so that the cheese firms up a little.
Quickly steam the broccoli in a little water, drain. Melt the butter in the pan, saute the sage leaves then toss in the broccoli and the pine nuts.
Cut the pie in half and quickly move each piece to a warmed plate, add the broccoli and serve with extra cranberry sauce, if you wish.
That's christmas nut roast, Special thanks to Joanne for making this delicious recipe.