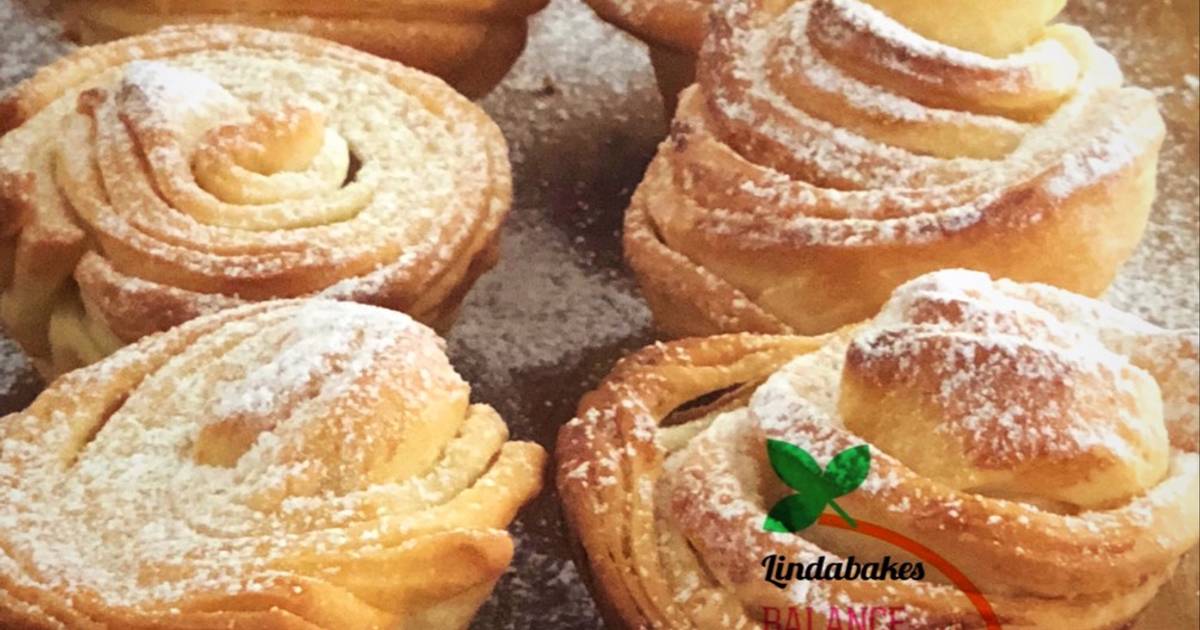 Cruffin (Without pasta machine)
It's easy to learn how to make french pastry. french pastry is one of my favorite menu.
How to make french pastry easily?
In this recipe you will discover the simplest yet most flavourful way to make the french pastry! Whether you're cooking for a small family dinner or a daytime potluck, follow these easy steps for some excellent bites!
Ingredients :
A. 450 g all purposes flour
240 g whole milk
10 g instant dry yeast
100 g soft & cubed unsalted butter
50 g sugar
15 g honey
10 ml vanilla extract
1 tsp salt
B. 100 g unsalted butter for room temperature
Powder sugar for dusting
Egg wash: 1 egg +15ml water
Step :
In a stand-mixer bowl with dough-hook (or large bowl with hand-held mixer with dough-hooks), mix together all ingredients exept butter and knead until conpletetly incorporated. Add butter and mix until the dough is extremely smooth and elastic.
Cover with plastic wrap and let rest for 40 ~ 45 min room-temperature until double in size.
Transfer the dough to a lightly floured surface divide in to 12pcs. (72g *12) - I used 4 pans (6 holes). Cover and rest 10'.
Roll out the dough as thin as possible. You can use pasta machine for better result.
Gently rub a thin layer of the room-temperature butter (has to be very soft but NOT MELTED) evenly across the dough, extending all the way to the edges.
Wrap into roll.
Cut the roll along.
Twirl it into semi knot.
Place the knots inside buttered muffin-pan.
Cover the pan loosely with plastic wrap and let proof at room-temperature for 1- 2 hours until fully doubled in size. Egg -wash the doughs.
Bake in a preheated oven at 400F/200C, for 25 min until puffed and golden browned.
Let cool slightly on a cooling-rack, then dust with powdered sugar.
How lovely a cruffin is
Love it!
That's french pastry, Special thanks to Linda Hiền Hoà for making this delicious recipe.