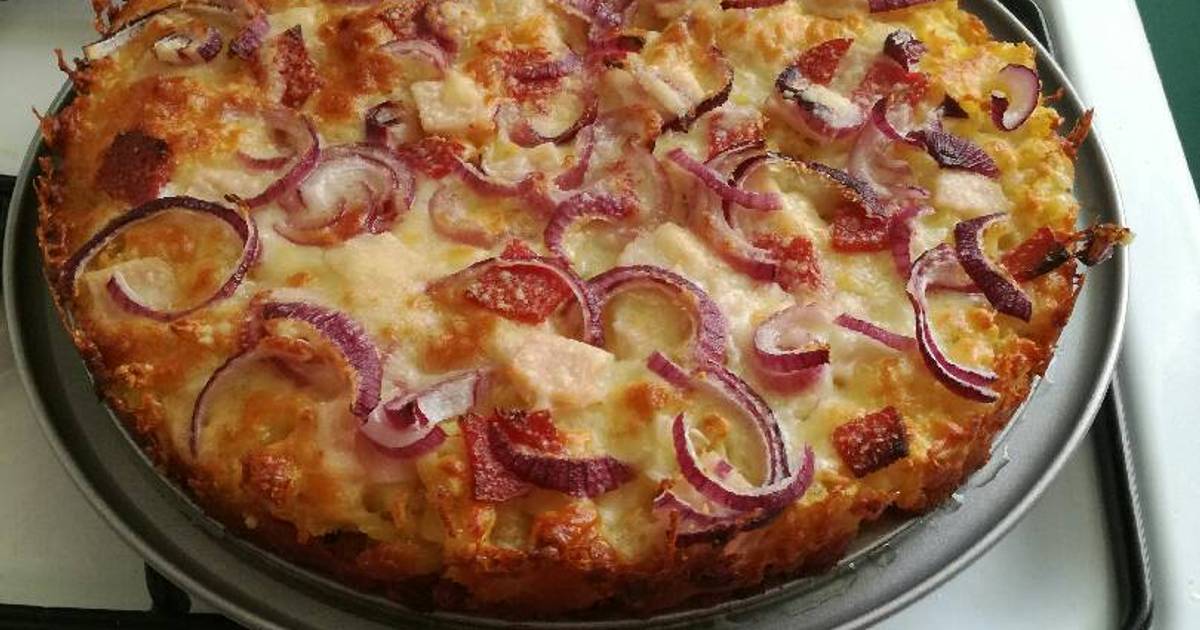 Potato pizza
It's easy to learn how to make potato pizza. potato pizza is one of my favorite menu.
How to make potato pizza easily?
In this recipe you will discover the simplest yet most flavourful way to make the potato pizza! Whether you're cooking for a small family dinner or a daytime potluck, follow these easy steps for some excellent bites!
Ingredients :
5 potatoes
butter
grated cheese
salami
1 red onion
parmesan
Step :
Boil the potatoes in salted water until they are very easy to mash. Peel them.
Use a cake tray with detachable edge, butter it, and mash the potatoes inside. Add some pieces of butter on top, and bake it in the oven for 30 minutes.
Add grated cheese, salami, onion and put parmesan on top.
Bake for another 20-30 minutes until the parmesan becomes a golden crust.
It can be served both hot and cold.
That's potato pizza, Special thanks to Stoica Andra for making this delicious recipe.