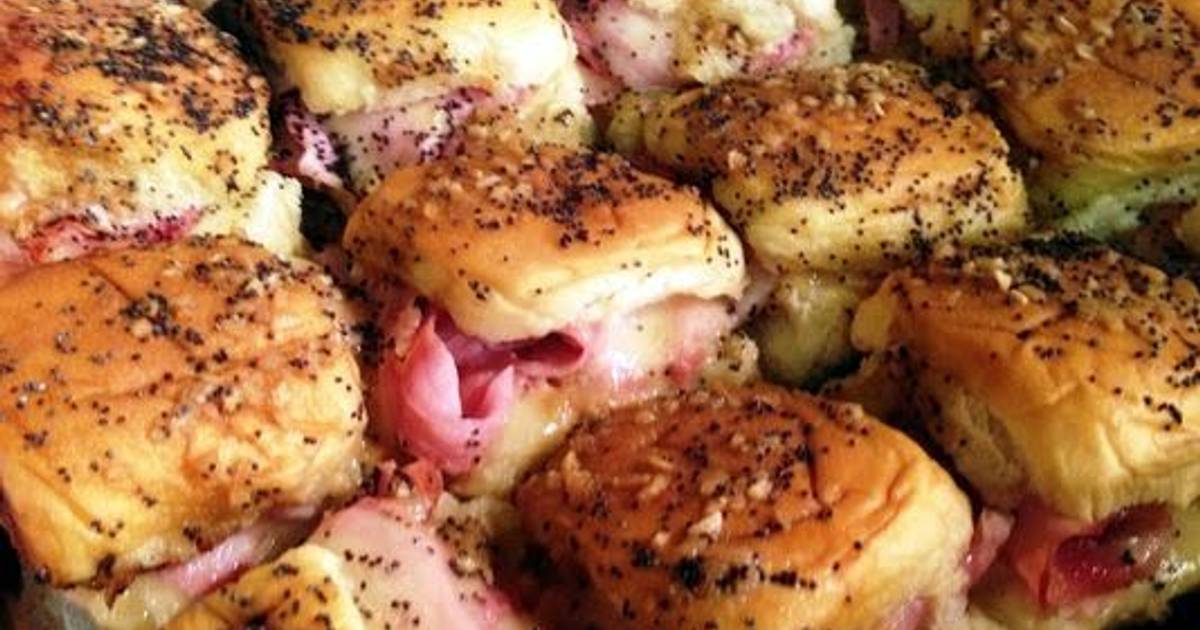 Hawaiian ham n cheese sliders
It's easy to learn how to make ham dinner . ham dinner is one of my favorite menu.
How to make ham dinner easily?
In this recipe you will discover the simplest yet most flavourful way to make the ham dinner ! Whether you're cooking for a small family dinner or a daytime potluck, follow these easy steps for some excellent bites!
Ingredients :
24 kings Hawaiian sweet rolls (2packages)
24 slice of honey ham
1/3 cup mayo
1/3 cup Miracle Whip
24 slice of swiss cheese (i prefer provolone cheese)
poppy seed sauce
1 tbsp poppy seed
1 1/2 tbsp yellow mustard
1/2 cup melted butter
1 tbsp minced onion
1/2 tsp Worstershire sauce
Step :
mix mayo and Miracle Whip and small bowl and spread on the inside of the rolls.
layer rolls with ham and cheese
close rolls then place them closely together on large cooking sheet
whisk poppy seed sauce ingredients and pour over rolls. leave some sauce for dipping. let roll set for 10 minutes so butter absorbs
cover with foil & cook at 350° for 12-15mins or until cheese is melted. uncover and cook two additional minutes until tops are golden brown.
serve warm
That's ham dinner recipes, Special thanks to AmberKaeH for making this delicious recipe.