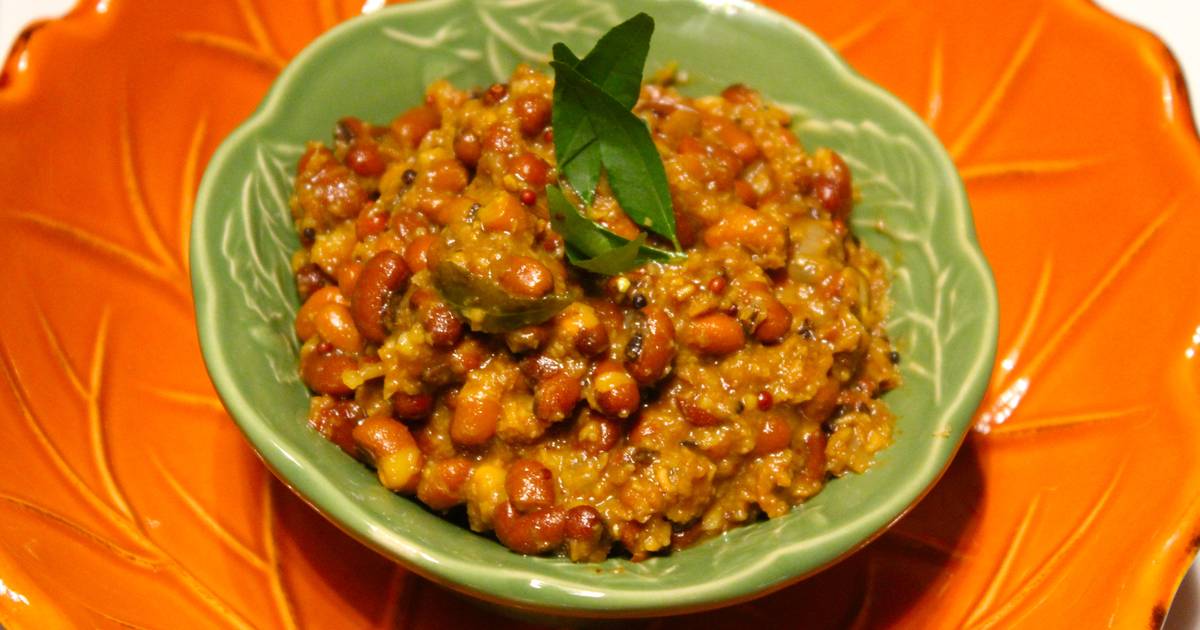 Red Bean Curry
It's easy to learn how to make bean curry. bean curry is one of my favorite menu.
How to make bean curry easily?
In this recipe you will discover the simplest yet most flavourful way to make the bean curry! Whether you're cooking for a small family dinner or a daytime potluck, follow these easy steps for some excellent bites!
Ingredients :
1 Cup Red Beans
1/2 Cup Grated Cocnut
1/2 Teaspoon Cummin Seeds
1/4 Teaspoon Mustard seeds
1 Chilly Green
2 Cloves garlic (sliced)
1/2 Teaspoon Turmeric
1/2 Teaspoon black Peppercorns
4 Teaspoons Oil
1/2 Teaspoon Mustard seeds
3 Shallots
2 chillies Dried
Curry leaves
Step :
Soak red beans in water for few hours. Cook soaked beans with garlic and salt, in a pressure cooker until it becomes soft.
Grind coconut,cumin seeds,mustard seeds,turmeric powder,green chilly and black peppercorns. Add this mixture to cooked red beans and keep the pan covered for 10 mins so that the coconut mixture cooks.
For Seasoning : Heat oil in a frying pan and add mustard seeds, when the mustard seeds starts cracking add sliced shallots,dried chillies and curry leaves.
When the shallots become golden brown pour this on top of the cooked beans and coconut mixture and keep it covered for few minutes so that the curry absorbs the flavour ;)
You can serve this curry as a side dish with rice or Chappathi.
That's bean curry, Special thanks to Feby Paul for making this delicious recipe.